Gettransfers is a locally owned Family Business equipped with licensed and bilingual tour guides. We specialize in transfers to anywhere in Belize and neighboring cities in Mexico. We are also knowledgeable of trans-border requirements; therefore you can be at ease knowing someone will take care of the sometimes burdensome details for cross border travel. Belize has one International Airport with major Airlines coming and going daily. We can arrange to pick you up and take you to your desired destination. We can also help you book your hotel as well as your flight with local airlines. We are agents for the two local airlines present in Belize: Tropic Air and Maya Island Air. If you are planning to fly to the Cancun Airport or travel by Bus to Chetumal, Gettransfers can help with your plans as well. We can meet you at the Bus station or at the airport in Chetumal City; no matter where you are staying Gettransfers will be there!
Do You Own This Property?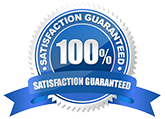 Upgrade to a Premium Listing! Get more bookings directly from travelers and pay no commissions for only US$99/year! We guarantee inquiries with your 1 year listing or we'll extend it 6 months for free! Upgrade your Listing Today
Special Offers
We Work Hard So You Can Tour Easy!