Crystal Auto Rental Ltd. is the largest car rental company in Belize. Crystal was founded in 1989 by Jay Crofton, a native of Conroe, Texas, as the tourism industry in Belize took off. In 21 years of service, Crystal car rental has become the largest car rental company in Belize and has been for the past years. Crystal car rental operates a fleet that is twice the size of any of our competitors. We strive to give our customers outstanding quality and excellent service. Crystal Car Rental has two offices located in Belize. Our Main Office is located in Belize City and we also have an Office at Phillip Goldson International Airport. We are one of the few belize car rental companies that will allow you to take the rental vehicle into Guatemala to go to the Maya Ruins of Tikal.
Upgrade to Premium Listing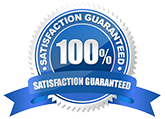 Get bookings directly from travelers and pay no commissions for only US$99/year! We guarantee inquiries with your 1 year listing or we'll extend it 6 months for free! Get your Listing Today
Special Offers
7% Off on all Rentals!