SNUBA – Go Beyond Snorkeling!
If you want underwater adventure without the hassle of becoming a certified diver; then SNUBA is for you! SNUBA diving is the safest and easiest way possible to experience the fascination of Scuba diving with the simplicity of snorkeling. You can SNUBA down to 20 feet with no prior experience. Explore crystal clear waters with vivid coral reefs and "hang out" with colorful tropical species. Enjoy the incredible photo ops, and be one with the marine underworld.
SEA TREK – Immerse yourself in the Aquatic Experience of a Lifetime!
If you can walk and breathe – you can Sea Trek. Experience the thrill of exploring the ocean and all its wonders, without giving up precious vacation time for specialized training. IDEAL FOR PERSONS EIGHT YEARS AND OLDER, Sea Trek is the world's premier underwater helmet diving experience and it's from Sub Sea Systems – the world leader in aquatic resort recreation. Imagine walking in zero gravity while surrounded by incredible aquatic life – that's Sea Trek.
Upgrade to Premium Listing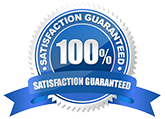 Get bookings directly from travelers and pay no commissions for only US$99/year! We guarantee inquiries with your 1 year listing or we'll extend it 6 months for free! Get your Listing Today
Special Offers
Go Beyond Snorkeling!

Ambergris Caye Tours Belize Tours Belize Tours by Activity Belize Tours by Destination Snorkeling & Diving Tours