Homemade Ice Cream • Established 1985 • Locally Owned
Our family owned ice cream parlor was established in 1985 and has been serving delicious homemade ice cream ever since! Our ice cream is old fashion, ultra creamy with fresh Belizean Fruits. The more you eat, the more you want. Come try our world famous coconut ice cream!
Do You Own This Property?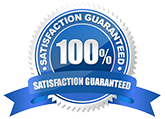 Upgrade to a Premium Listing! Get more bookings directly from travelers and pay no commissions for only US$99/year! We guarantee inquiries with your 1 year listing or we'll extend it 6 months for free! Upgrade your Listing Today
Special Offers
Homemade Ice Cream since 1985

Ambergris Caye Entertainment Belize Restaurants, Bars & Shopping