A Comfortable Naturalist's Paradise
You have been here before in your dreams. You have been here in your fantasies. Now come and indulge your soul for it knows what the body longs for and only here can their inner longings and desires be satisfied. Come experience soothing comfort, welcomed surprises, undisturbed nature and un-described peace. Come (re-visit) Inn The Bush! Your soul will thank you for it and your body will be forever grateful to your soul.
Upgrade to Premium Listing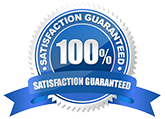 Get bookings directly from travelers and pay no commissions for only US$99/year! We guarantee inquiries with your 1 year listing or we'll extend it 6 months for free! Get your Listing Today
Special Offers
10% Off All New Bookings!