Currency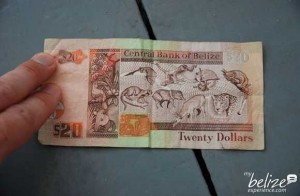 The Belize Dollar (BZ) is the official currency. It is has a fixed exchange rate of BZ$2 to US$1. As you travel the country most locals refer to the US Dollar as simply "Dollar" and the Belize Dollar as simply "Belize". However, if there is ever any confusion, you can just ask. Most establishments will accept US Dollars and major credit cards. However, you will probably need to exchange your traveler's checks, Mexican Pesos, Euros and Canadian Dollars. You can also make cash withdrawals from your credit card at most banks and ATMs.
Time Zone, Electricity & Measurements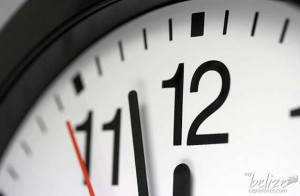 The country falls within Central Standard Time (GMT – 6:00) and does not observe Daylight Savings Time. Knowing the exact time might be important for your departure airline flight, but when you are in paradise you will probably have very little use for a watch! Electricity throughout the country is 110 Volts, which is the same as Mexico, Canada and the United States. So you should have no trouble using any electrical equipment you bring along or charging up batteries for your camera or camcorder. Belize measures in pounds, miles and feet, a legacy of our British history.
Taxes & Tipping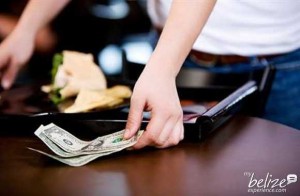 All hotels charge a 9% Government Tax on top of your room rate. They also usually add a service charge (a.k.a tip) averaging 10%. All other services and products you buy carry a 12.5% General Sales Tax. Tipping is not obligatory but is always appreciated, especially if guides, drivers or waitstaff have provided you with genuinely good service. Rounding up the bill by somewhere between 5% and 10% is usually a suitable tip.
What to Bring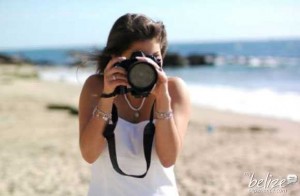 Belize is a very informal country, so unless you are planning a special event, casual cloths will more than suffice. This includes your swimsuit, shorts, T-shirts, sandals, sneakers, hat, sunglasses and sunscreen. If you are heading into the mountains, a light sweater will also help as nights sometimes get a little chilly. Aside from the basics, additional items depend on what activities you are planning to do. For example, divers might want to bring their scuba gear, while hikers might want to bring some hiking shoes and backpack. If you are on any special medication, you should bring enough to last your trip. However, probably the most important thing to pack in your suitcase is a camera!
Holidays & Events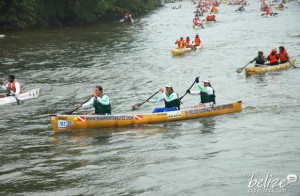 Planning your vacation around one of the following annual events will add a whole new dimension to your vacation. February: The International Billfish Tournament in Belize City offers exciting fishing and cash prizes. March: La Ruta Maya Challenge is a 4 day river canoe race from San Ignacio to Belize City. June: Lobster Festival celebrates the opening of lobster season in Caye Caulker and Placencia with music, dance and abundant fresh lobster. August: The Costa Maya Festival is a week-long celebration held in San Pedro with music, dances and food from Belize and neighboring countries. September: Carnival and Independence Day are huge nationwide celebrations with colorful pageantry, bands, parades, music, dance, food and official ceremonies. November: Garifuna Settlement Day is held in Dangriga and Placencia, and celebrates the first arrival of the Garinagu with parades and cultural activities. There are otehr annual events, but these are the main ones.
When to Travel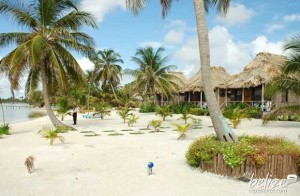 Belize is a great vacation choice anytime of year, but here are some tips on weather and tourist seasons. November through May marks the "dry" season in Belize. This is also the time when Belize gets the majority of its visitors; during this high tourism season hotel rates go up, which is something important to consider when planning your vacation. This applies particularly for peak vacations like Thanksgiving, Christmas, New Years and Easter. If you are planning on visiting in the high season or especially the peak vacation periods it's recommended you book your hotel room well in advance as hotels tend to get booked up during this time. The months of June to October mark the "rainy" season. However, being that Belize is a tropical climate we don't have very marked seasons. These months are characterized by mostly sunny skies with the occasional rain. Summers are particularly nice here in Belize and in addition, because we get less visitors during this time of year, you'll find lower hotel room rates, lower airline ticket rates and various other promotions in Belize.