By Air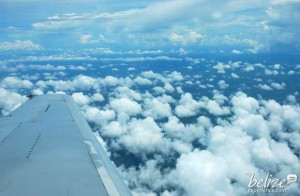 Several airlines have daily flights to Belize and all land at the Philip Goldson International Airport (PGIA) in Ladyville, 10 miles from Belize City. From the airport you'll find car rental companies, taxies and local flights to get you anywhere within the country. Ticket prices can vary widely depending on the time of year so check different dates and book your flights early. Check directly with the airlines for prices and compare them with bargain airline ticket websites which often have good deals to Belize.
Private Airplanes: You will need to clear your aircraft through the Belize Airport Authority and Civil Aviation Department at the PGIA. Advance notification of arrival must be submitted through a flight plan at least two hours in advance.
By Land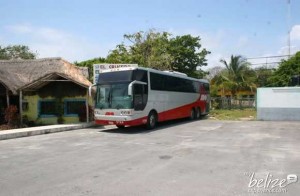 Belize has 2 land borders, the northern border at Santa Elena with Mexico and the western border at Benque Viejo del Carmen with Guatemala. The northern border lies next to the Mexican city of Chetumal. If you are traveling from Mexico, you'll find daily buses running down the Riviera Maya to Chetumal. From Chetumal crossing over to Belize is quick and easy. In fact, one way to get to Belize quite economically is to get a discounted flight to Cancun and then make your way across this border. It's only a 5-6 hour road trip from Cancun over the border into Belize. There are also regional flights from Cancun directly to Belize City. The western border lies next to the Guatemalan village of Melchor, but more importantly is the fact that Flores, Tikal is only 2 hours away. If you're staying in the Cayo district a day trip into Guatemala to visit the Maya Ruins of Tikal is recommended. There are also regional flights from Flores, Tikal directly to Belize City.
Private Vehicle: If you are arriving in your own vehicle, or a rented car, entry permits are granted at the border and are valid for one month, but can be extended by applying to the Customs Department. To get a permit, present the following at the point of entry: travel documents, identification, vehicle registration and insurance.
By Sea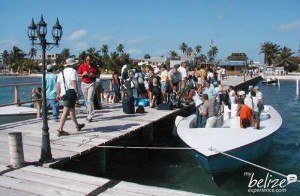 Belize has 5 seaports, Belize City, Big Creek, Dangriga, Punta Gorda and San Pedro. To the north, there are regular water taxis that run between Chetumal in Mexico and San Pedro Town. To the south, there are regular water taxis that run between Puerto Barios in Guatemala and Punta Gorda Town. From Dangriga and Placencia you'll also find water taxies that do regular runs to Puerto Cortez in Honduras. You will need to clear customs and immigration upon arrival at any of these sesports in Belize.
Private Boats: Your captain should have updated and detailed charts and GPS equipment that clearly show the water depth and underwater formations. Navigating Belize's shallow waters and coral heads can be tricky so be prepared. All boats must check in with the Belize Port Authority for guidance to the nearest port of entry where they are then required to be cleared through Immigration and Customs upon arrival.